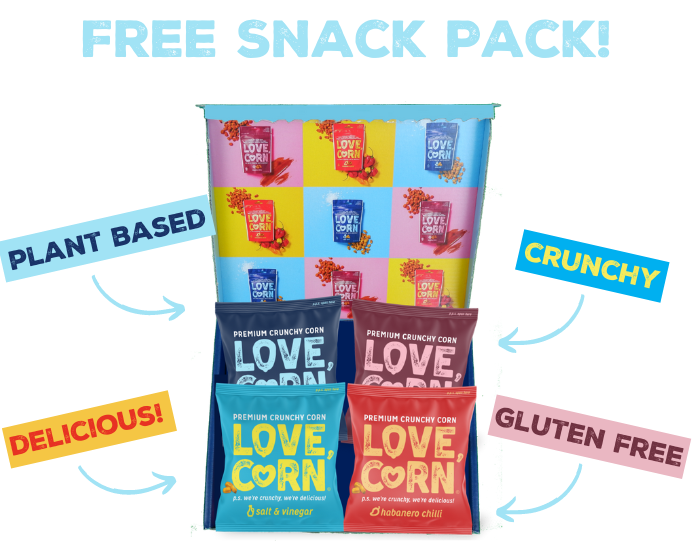 Claim your VIP LOVE CORN
Snack Pack!
great alternative
to chips!
As a snack connoisseur, Love Corn has been the single best snack I've had in quite some time!
Crunchiest
snack ever!

Eat LOVE CORN, drink beer… repeat! Crunchy & delicious snack paired with a drink or two!
kids love, dad obsessed. Mum approved!
My son is picky & surprised me with how much he enjoys this snack. Perfect pack size to add to lunch bags, road trips or after sports.
THE LOVE COLLECTION
Why choose when you can get the whole gang!
smokin' BBQ
salt & vinegar
sea salt
habanero chilli
PREMIUM CRUNCHY CORN
DELICIOUS - savory, crunchy corn kernels popular in Mediterranean.
SAVORY ALTERNATIVE - healthier swap for chips, pretzels & crackers
PLANT BASED - vegan, gluten free, Non GMO Project Verified, kosher.
KIDS LOVE - great for kids lunch boxes, after sports, in between meals.
DAD OBSESSED - perfect for Big Game or party; pairs with beer & wine; Netflix & crunch!
MOM APPROVED - sugar free snack; crunchy topper for salads, soups & crunch boards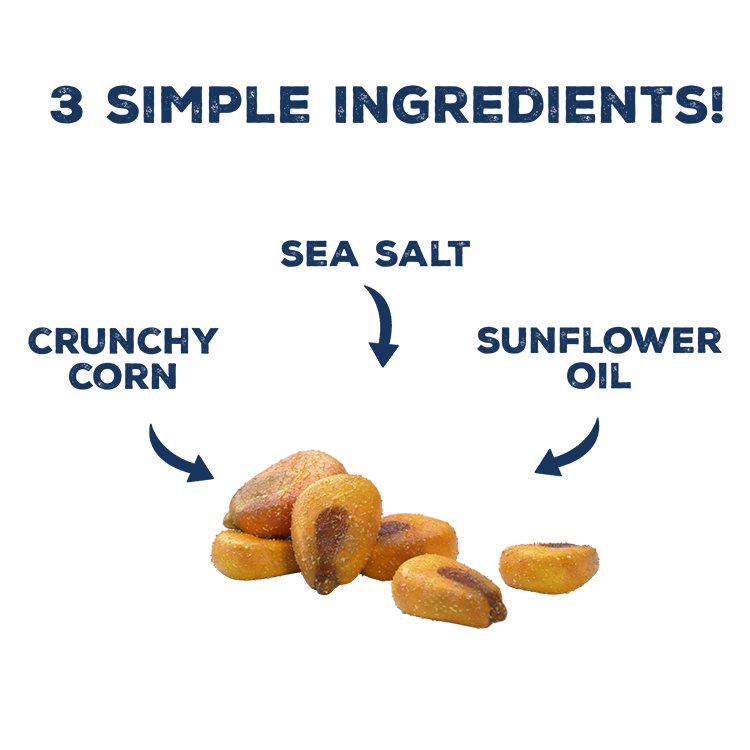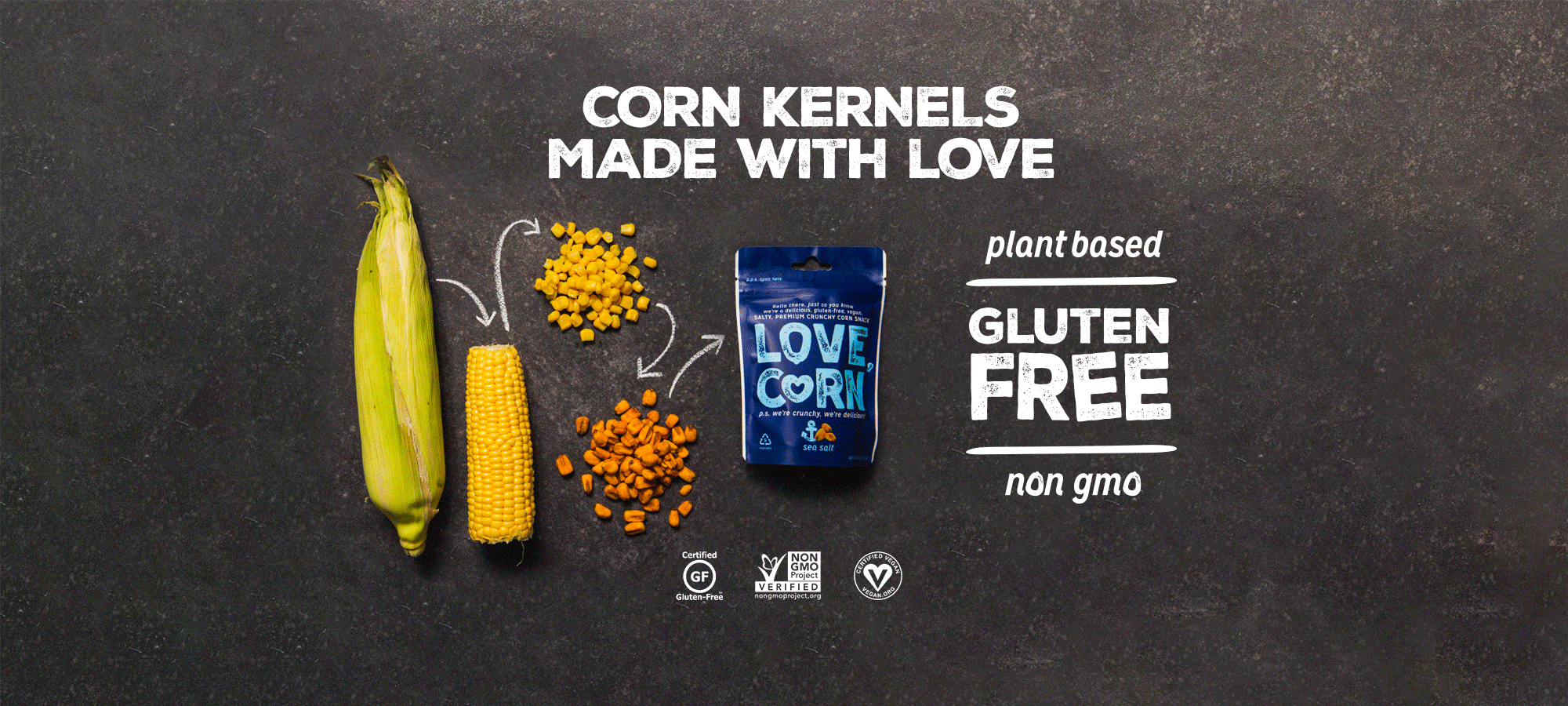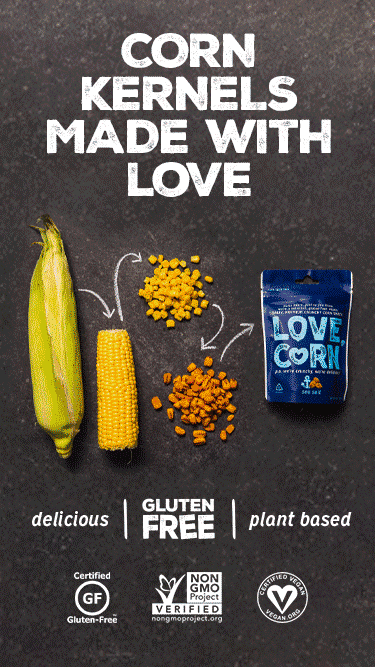 WATCH OUR LOVE VIDEO